GeForce Now vs Project xCloud: Nvidia and Microsoft Square Off in 2022
GeForce Now is all the rage right now, with Nvidia releasing it on the heels of Google Stadia with a long list of PC games to play. Although it easily sits among the best cloud gaming services, it's not perfect, falling short when it comes to ease of use and game support, as you can read in our GeForce Now review.
Project xCloud, Microsoft's answer to services like Stadia and GeForce Now, has problems of its own, including limited coverage and game support. However, it's not fully released yet, and the currently available features show a lot of promise for the future (read our Project xCloud review for a more in-depth look at the service).
In this GeForce Now vs Project xCloud comparison, we're going to throw the two into the ring to see which is the better option. Over a series of seven rounds, our competitors will trade blows in features, game support, ease of use, performance, coverage, platform support and pricing to see which comes out on top.
Setting Up a Fight: GeForce Now vs Project xCloud
GeForce Now and Project xCloud will brawl in seven rounds, each touching on a different aspect of cloud gaming. During rounds, we'll talk a bit about each service and why we prefer one over the other. We'll award a point for each round, and whichever service has more points at the end will be our winner.
A couple of rounds come down to personal preference, though, which we'll point out as we go along. For instance, your winner in the "coverage" section is dependent on where you're located. GeForce Now doesn't have support for most countries in Asia, though that doesn't make a difference if you're in North America or Europe.
Because of that, we recommend reading through the rounds to understand the differences between our competitors rather than just skimming winners. We'll still award a point to the service we believe to be superior overall. That doesn't mean that it's the best service for you, though.
www.nvidia.com

www.xbox.com
1. Game Library
Project xCloud, still in its trial period, supports a limited number of games. That said, Microsoft's behavior in adding games is promising for the future. Upon launch, xCloud released with around 50 titles, most of which were first-party titles. Only a few months later, Microsoft doubled the size of the library, adding a number of third-party titles.
Although Project xCloud's library will likely grow again, it's still locked in around 100 games right now. The list is impressive, with support for Halo 5, Gears 5, Tales of Vesperia and more, but it's not on the level of Shadow or PlayStation Now (read our PlayStation Now review). We're still holding out for Xbox Game Pass integration.
It's not available yet, but Microsoft says it has plans to integrate Xbox Game Pass with xCloud, which will bolster the roster with another 200 or so games. We're confident the library will eventually be large (Microsoft says xCloud is already capable of running some 3,500 titles).
That said, we're concerned about cost. Microsoft hasn't announced if you'll have to pay for games yet, which is a major factor when it comes to game support.
You'll need to pay for games with Nvidia GeForce Now, unless you want to go with free-to-play titles like Fortnite and Counter-Strike: Global Offensive. Similarly to Shadow, GeForce Now supports games on Steam. In order to play them from the cloud, you'll need to buy and activate the game on Steam.
That said, GeForce Now doesn't function the same way as Shadow, as you can read in our Shadow review and Shadow vs GeForce Now comparison. Publishers have to give the green light for their games to run on the platform, which means the library is limited.
GeForce Now supports hundreds of games — the actual number changes by the day, it seems — but there are still a lot of omissions.
There are some heavy hitters, including Borderlands 3, Sekiro: Shadows Die Twice, The Witcher 3 and Mordhau. Still, certain publishers aren't on the platform at all. For instance, Square Enix doesn't support GeForce Now, so you can't play any of the Final Fantasy or Tomb Raider games.
Compared to a more robust cloud gaming service like Shadow, GeForce Now falls behind. Still, it supports a lot more games than Project xCloud does.
Furthermore, the license follows you even if you cancel your GeForce Now subscription (you can always play the game from Steam normally). We don't yet know how Project xCloud will function in this regard, so we're giving the win to GeForce Now this round.
2. Pricing
We're not going as in-depth as we normally do this round because both of our competitors are in a transition when it comes to pricing.
GeForce Now is fully released with two tiers of service: a free and paid one. The free tier is locked, offering one-hour play sessions and full HD streaming. If you're paying, you'll have access to six-hour play sessions, no queuing and real-time ray tracing.
Founders, GeForce Now's paid plan, doesn't have a set price yet. If you buy in now, you'll get 90 days of access free of charge, and after that, you'll pay $5 per month. That's only for your first 12 months, however. After that, Nvidia will increase the price, though it hasn't announced how much yet.
It seems like a backhanded marketing tactic, normally reserved for sketchy mobile apps. The initial price is cheaper than anything else, making normally cheap services like Vortex look expensive (read our Vortex review). That price will change, though, and we don't suspect that it'll go down.
Project xCloud doesn't have any pricing information because, well, it's not released yet. The only way to get in on Microsoft's cloud gaming platform is to request access and hope for the best.
Unfortunately, we're still waiting for Microsoft to announce future pricing. If we were to speculate, though, we'd expect xCloud to run around $20 per month, if it included Xbox Game Pass and Xbox Live.
Still, we're guessing, which is the best we can do right now. Nvidia GeForce Now wins this round simply because you can buy into the service now. That said, our assessment is likely to change once both of our competitors have concrete pricing.
3. Features
As a service, Project xCloud doesn't have any features of its own (Microsoft is clearly focusing on performance, not features). Still, as an Xbox service, you have access to the features normally on an Xbox One, including friends, achievements and even Microsoft Rewards. You can't access the Xbox UI in the xCloud app, but your achievements and the like are still tracked.
These features make sense because an xCloud server is basically just the guts of four Xbox One S consoles stuffed into a server casing. However, that poses some issues when it comes to load time. Although Microsoft's now-outdated console looks great on mobile devices, you're still loading games from standard hard drives.
Moving into the Xbox Series X and PS5 console generation, it's all about solid-state storage. As you can read in our best external SSD guide, that's a good thing because SSDs provide vastly faster load times. It's not clear if Microsoft will upgrade its xCloud servers once its new console ships. As it stands now, though, you're stuck with traditional hard drives.
GeForce Now Platform and Controller Support
The GeForce Now application is bare-bones — more on that in the "ease of use" round — but the service still offers a lot of features. First up is platform support.
GeForce Now can run on Windows, macOS, Android and the Nvidia Shield, allowing you to play your games no matter what screen you're on. By contrast, Project xCloud is currently available only on Android devices with Bluetooth 4.0 or better.
GeForce Now also has much better controller support than xCloud. In addition to keyboard and mouse support, you can use just about any third-party controller with GeForce Now. As long as you can connect the controller to the device you're using, you should be able to use it with GeForce Now.
We'll talk more about GeForce Now's platform support in a later round; we aren't factoring it into the rating for this round. Even without that, though, Nvidia's offering is superior. In addition to supporting more input devices, GeForce Now can harness the features of Steam, pushing it ahead of Project xCloud.
4. Performance
Even in its infancy, Microsoft's game streaming platform is impressive. We tested xCloud on a Galaxy S9+ running on a 5Ghz WiFi band. Although a hardwired internet connection is always better for streaming games, xCloud is only on Android, forcing us to use WiFi to do our testing. Still, with a download speed of 60Mbps, we were well above Microsoft's recommended speed.
When xCloud worked, it worked flawlessly. Seeing major AAA titles like Halo 5 and Forza Horizon 4 running on a phone was a treat. That said, we were always at the mercy of the WiFi signal. WiFi is an imperfect technology, susceptible to packet drops, inconsistent speed and, worst of all, interference.
Although 5Ghz gets around most of that, we still encountered issues. At some points, our game would stutter or totally freeze. In a few cases, we were locked for around 10 seconds. Although that's not the end of the world for slower games, 10 seconds is an eternity is a fast-paced shooter like Halo 5.
Under perfect circumstances, xCloud is great. However, cloud gaming is more about how the service performs in non ideal conditions, and on that front, xCloud struggles. Some sort of scaling based on signal strength would go a long way. Although there would be a drop in quality when your signal gets weak, at least the game wouldn't cut out entirely.
GeForce Now has much more consistent performance. We ran the service through a series of games, testing Doom 2016, Darksiders Genesis, Cuphead and Counter-Strike: Global Offensive. Since GeForce Now has a PC application, we were able to test these games using a hardwired connection, which paid off.
Outside of some input lag in menus, we encountered very few problems with GeForce Now. There were a handful of stutters, but nothing that broke the experience. Even testing on a phone with WiFi, GeForce Now refused to lock up like xCloud did (though, the wireless experience was littered with frame drops).
When xCloud is running at full steam, there's nothing quite like it. Unfortunately, when restricted to a wireless connection, the service is often running under non ideal conditions. GeForce Now is able to operate on wired and wireless connections, and although the wired experience is better, wireless is still playable.
5. Platform Support
Project xCloud is meant to be an addition to your Xbox, not a replacement for it. As such, we don't expect Microsoft to develop TV-based apps for the service (though our collective fingers are crossed for a PC release). Right now, xCloud is on Android alone, fitting with the idea of playing your Xbox games on the go.
Still, there's no denying how limiting that support is. GeForce Now, by contrast, is available on Windows, macOS, Android and the Nvidia Shield. Shield support, in particular, is great. That means you can easily stream games to your TV when you're at home and pick up on games with your phone while you're on the go.
GeForce Now isn't meant to be a companion service, and as such, it is available for most major platforms (we're still disappointed by the lack of iOS support, though). The disparity between our competitors could be a result of Project xCloud being in beta. However, we suspect that mobile will continue to be the focus even after the service releases.
This is one of those rounds where it comes down to personal preference. If you already own a console and just want to play your games while you're out and about, xCloud is a fine choice. For those looking for a dedicated cloud gaming experience, GeForce Now is the better option.
6. Ease of Use
Neither of our competitors are on the level of Google Stadia when it comes to ease of use (read our Google Stadia review for more on that). Still, one of them clearly has the edge. Starting with GeForce Now, the mobile app is wonderful. With it, you can easily add PC games to your library, browse the games you've added and view new titles that the service supports.
None of that is present in the PC app, though. GeForce Now's PC app looks nice, showing a handful of sliders for featured games and the like. Once we started digging around, though, the problems became apparent. There's no library page on the PC app, nor any way to browse the list of games GeForce Now supports.
Instead, your library is locked to a slider, which displays five games at a time. If you have a Steam library of hundreds of games — not a crazy scenario, given how cheap Steam keys are — you'll have to tab through your library five games at a time.
If you know what you want, the search bar works. In the more likely scenario that you just want to see what's available, you're left with scrolling.
xCloud is much easier to use, mainly because it doesn't have a lot going on. In the mobile app, you can browse the games that the service supports, search for a title you want to play and provide feedback. Even with how bare-bones the app is, xCloud provides a better user experience than GeForce Now.
Everything is streamlined, making for an application that gets out of your way when you want to jump into a game. Comparing xCloud's mobile app and GeForce Now's PC app, the difference is clear. That said, the two are pretty even when comparing just the Android apps.
Even so, we're giving the win to xCloud this round. Although we don't know what an xCloud PC app will look like, the fact that the Android app is so well designed shows promise. GeForce Now is great on mobile, but the PC app is abysmal.
7. Coverage
GeForce Now is currently available in North America and most parts of Europe, though the server status page suggests that support will soon come to Japan and Russia, too. Although that's impressive when compared to services like Shadow, GeForce Now is no match for Project xCloud.
Powered by Microsoft's global network of Azure servers — you can learn more about that in our Microsoft Azure review — xCloud is already available in the U.S., Canada, the UK and South Korea. That's during this trial period, too. Once xCloud fully launches, it should easily be able to spread around the globe.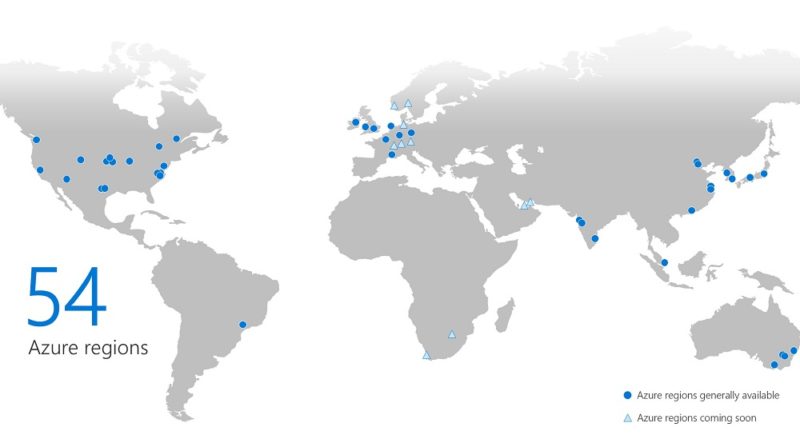 Like platform support, this round comes down to where you live. Even though GeForce Now has paid little mind to Asain markets thus far, it still covers much more of Europe than xCloud does. That will likely change a few months after xCloud fully launches, but for now, GeForce Now is our winner.
8. Final Thoughts
With six wins out of seven rounds, GeForce Now is our winner, though this doesn't mean that it's leagues better than xCloud. Many of our rounds came down to the unknown, with us awarding GeForce Now points simply because we don't know how xCloud will function in the future. Although this is a true reflection of how the two services stack up now, it's likely that our judgement will change in the future.
Project xCloud shows a lot of promise, but right now, that's all it shows. There are still a lot of issues when it comes to streaming quality, load times, coverage, game support and network interference. Although we suspect these issues will be solved upon release, they're still present now.