Brightbook Review
Brightbook is an accounting solution that's light on features, is desktop only, yet still manages to impress. Though it's unlikely it will ever have a broad appeal, small-scale businesses as well as freelancers may be perfectly content with this free accounting software.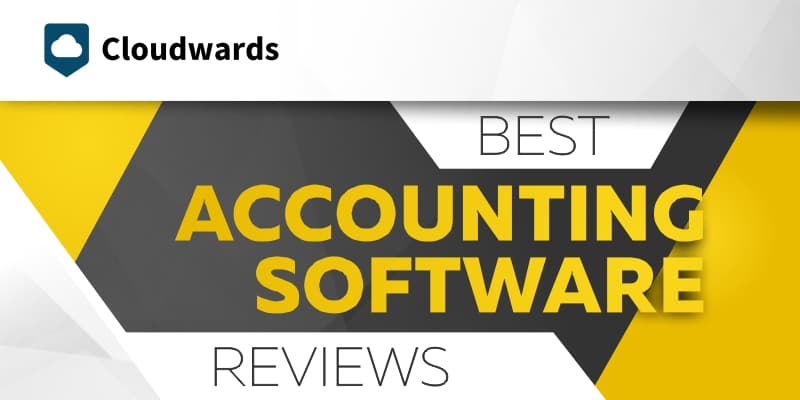 Brightbook's founders wanted an online accounting option that served freelancers, contractors and sole proprietors. They created a solution that could more accurately be called an online invoicing program. Brightbook can only be installed on a desktop computer, so users won't be able to access their books through the cloud.
It's not a full-service accounting package. It doesn't perform double-entry accounting, allow users to input journal entries or include financial statements. You can perform the basic functions of invoicing, paying bills and reconciling your bank account.
If that's all you need and cloud access isn't a big deal, then Brightbook's free software could be for you. If you're looking for more, check out our best accounting software for some suggestions, like QuickBooks Online.
Strengths & Weaknesses
Pros:
Free
Unlimited invoicing
Easy quote-to-invoice functionality
Add taxes & discounts to invoices
Multi-currency
Cons:
No app
Can't log in on mobile device
No third-party integrations
Minimal reports, no profit & loss statement
Alternatives for Brightbook
Features
Brightbook has common bookkeeping features such as invoicing and expensing. The service claims to offer "bank-level security" and SSL encryption, but it doesn't give any details beyond that. Wave delves into more specifics to reassure users about their data security, as you can read in our Wave review.
Both Wave and Brightbook offer their services for free.
Basic
If all you need to do is send invoices and pay and track bills, Brightbook has you covered. Its invoice and expense forms only take a few minutes to complete, but you can't set them to recur.
Brightbook doesn't sync with your bank accounts. Instead, you have to upload your statements. Once it's imported, you'll have to go through it line by line to match the transactions in the program. If your business does a lot of banking, this will quickly become a time-consuming and annoying process.
That said, Brightbook allows unlimited users, unlike Xero or QuickBooks Online.
Extra
Brightbook goes beyond simple invoicing, though. It lets you send estimates and convert them to invoices once they're approved. As with Wave and Xero, invoices can also be sent in multiple currencies.
Brightbook's only paid features enable you to remove its brand from your invoices and statements and design your own templates.
With limited functionality, a basic website and confusing design, Brightbook doesn't stand out from its competitors.
Pricing
Like Wave, Brightbook doesn't charge anything for its basic accounting package. Instead, it makes money by charging for additional services.
The only payment processing offered by Brightbook is PayPal, which you set up in the "settings" menu. That means you'll be subject to its fees if you use it.
User-Friendliness
After signing up for a new account, you can leave the box checked to add demo data to your account. That is how Brightbook teaches you to use the software, and it can be removed at any time. There's no tutorial on the main screen, nor are there tips, hints or pop-ups like you get with FreshBooks or Zoho Books.
Read our FreshBooks review and Zoho Books review for more on this.
Buttons at the top of the dashboard take you to screens where you can add new expenses or bills.
The dashboard presents a bar chart of invoices, payments and bills over a time period that you determine. While it's nice to have the visual snapshot of your business, it doesn't show net income. You can set and track a growth goal for your business, too, but we consider that less important than other reporting options we'd like to see, such as financial statements.
When navigating the program, you'll almost always have to go back to the main dashboard or menu options to see additional, related reports. The linking in invoices, reports and expenses could be improved. While it's possible to figure out where to click to accomplish tasks such as invoicing and recording bills, Brightbook isn't nearly as intuitive as other accounting software. Read our FreeAgent review for another accounting software that lacks user-friendliness.
Invoicing
To add a new invoice, click on "new invoice" at the top of the dashboard. That is the only way to add an invoice. There are no drop-down menus in Brightbook. If you're on a related screen, such as adding a client, you do not get the option to add an invoice. You have to go back to the home screen.
Brightbook asks you to select a client before taking you to the main invoice screen, too, which seems like an unnecessary step.
The process for entering an invoice is intuitive. You can select any terms you want, add notes or attachments and item details. There's an option to select a tax rate, but you can't apply discounts.
When you're done, you can save your invoice, save and email it or print. Clicking on "save and print delivery note" downloads a .pdf to your desktop, which you can print. There is no batch printing. If you save the invoice, instead of being taken to a summary of all outstanding invoices, you'll be shown a statement of all outstanding invoices for that customer.
On a statement, you can indicate if payment has been received, add a credit note or refund and email, print or duplicate it. You can make an invoice recurring by checking a small box on the main invoice form, after which your only option is to select how many days you want it sent out.
There's no way to set an end date or limits on its recurrence.
Brightbook does offer a robust estimates process, though. The estimate form supports adding discounts and taxes, multiple line items and notes. Under the drop-down menu for "quote status," you can select if the quote has been prepared, is under negotiation, has been approved or is in some other state. Checking the "convert quote to invoice" box saves you time.
Unlike most of its competitors, Brightbook doesn't have an invoices dashboard that displays outstanding invoices at a glance on the invoice screen. If you're on the main dashboard and click the small "see all sales" button above "money due in," you'll be sent to a list of invoices and payments.
Alternatively, the "clients" screen lists your clients and what they owe. It doesn't show how long past due amounts have been outstanding by customer, though. It doesn't integrate email payment reminders, past due notices or add automatic late fees, either.
At the bottom of the main dashboard, there's an "invoices due tab" that also has the information. If you're accustomed to seeing a snapshot of your accounts receivable in the invoices section of your accounting software, like you can with QuickBooks Online or Wave, Brightbook's presentation can be confusing (read our QuickBooks Online review).
There is no payroll processing and no third-party app to add it. Brightbook doesn't track inventory, so you can't select it on an invoice. Overall, the invoicing function allows you to send or print invoices, and that's about it.
Expenses
You can enter bills by clicking "new bill" on the dashboard. We couldn't find a way to add a bill from a customer's profile or menu, though. The new bill form has boxes with drop-down options or you can input details manually.
While you can categorize an expense from Brightbook's drop-down options, you can't add your own categories. If you paid taxes, select a rate and the service will calculate it for you. Brightbook lets you upload and attach a bill or receipt in .pdf form, which is a good feature for businesses that pass expenses on to their customers.
Expenses appear on the bottom of the main dashboard under the "unpaid bills" tab.
Most businesses have bills they pay every month, such as rent or electricity. With Brightbook, you'll have to enter them over and over because you can't automate expenses or payments, like you can with Xero (read our Xero review).
As with its invoicing functions, the expensing options don't go beyond the basics.
Business Reporting
There are only six reports in Brightbook, which is fewer than FreshBooks and Wave have.
The first report tab under "reports" is an infographic. Select either a year chart or year pie to see invoices, payments and bills. It doesn't show net profit, though, and the only date ranges are last 12 months or accumulated.
The next reports tab, "profit and loss," has the profit and loss statement and an accounts receivable aging analysis. The "aged debtor analysis" buckets past due receivables by 0-30, 30-60 60-90 and more than 90 days. It can be exported, but you can't drill down on the buckets to see customer-specific information.
The "openinsight" tab compares your company's sales and expenses to other companies in your business category. Brightbook doesn't tell you where the comparison data comes from, though, and we don't see the value of providing it in place of other, more useful, reports.
Under "all sales," Brightbook shows you sales and payments, which is basically the difference between a cash or accrual basis. Hovering over an invoice number shows you its details, which is a nice touch. The report calculates a net difference between sales and payments to show you the amount outstanding.
Instead of putting it on the form where you enter expenses, "all bills and expenses," which displays bills from suppliers or expenses for items purchased on behalf of customers, is in the reports area.
The last "reports" tab isn't a report at all. It's the screen to enter a new bill or expense. That is a prime example of the subpar layout of Brightbook's screens, tabs and menus.
Financial Statements
Because Brightbook isn't a full-service accounting software, it only gives you one financial statement. The profit and loss report can only be run weekly, monthly or yearly and it can't be exported. You won't be able to compare periods side by side to track your business's performance and it doesn't calculate percentage changes.
Unlike Wave, it doesn't offer a balance sheet or cashflow statement.
Support
You won't find robust support for Brightbook. Its FAQ page answers basic questions about using the software, but has no screenshots or videos. Worse, it hasn't been updated since 2017. Searching on YouTube didn't yield any results for tutorial videos, either.
The company does have a contact form and email support. We sent a test email during business hours and received a response within 20 minutes.
Overall, we were left with the impression that if you use Brightbook, you're on your own.
The Verdict
Brightbook's accounting software feels and functions more like a hobby for its founders than a full-fledged business. It lacks many of the functions found with its competition and navigating the software isn't intuitive. It almost feels like the service started to set it up, then walked away halfway through the process.
Given that all the other options offer more reports, apps, the ability to access your data from anywhere and better support and help documents, we don't see why a business would sign up for Brightbook's service.
Do you use Brightbook? What do you think of it? Let us know in the comments below. Thanks for reading.